Weekly Special~9′
Spanish Frittata Tacos~
Chorizo, potatoes & cilantro with eggs and heirloom tomatoes.
Thursday Night Dinner Special~
Prime Rib~
Served with potatoes, vegetable and fresh horseradish sauce.
Choice of soup or salad & Ms. Ellie's dessert.
8oz cut 22′
6oz cut 17′
Dinner service 4pm-9pm
It's Holiday Menu planning time! Check out Ellie's Holiday Menu at www.elliescafe.com and get a jump on the Holidays.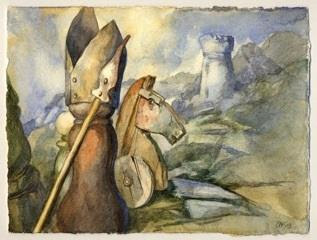 Chess Club
We're looking for moms, dads, brothers, sisters, grandmas, grandpas, first cousins, second cousins, the guy who takes the train with you….If you bring a partner to partner with, if you don't bring a partner it's all good. Just come on down and get your game on!
Saturdays at Ellie's~
Noon to 1pm~ instruction, tutorial time
1pm-3pm Game time
---
We are serving Pizza as our dinner special every second Thursday night each month.
PIZZA CHOICES
PIZZA ONLY
AS A MEAL
Ellie's House "Red"
The 7" pizza crust is dressed with a tomato based red sauce, chopped Ribeye Steak bites, Roasted Garlic and topped with Provolone Cheese.Red Sauce: This sauce combines multiple spices and cheese for a complex progressive flavor, with a touch of sweetness and a very slight-low-heat level
$6.00
$7.50
Ellie's House "White" Veggie
The 7" pizza crust is dressed with a white sauce, sautéed Bell Pepper strips, diced Red Onion, Black Olives and topped with Mozzarella Cheese and thinly sliced tomato.White Sauce: The ingredients used in the composition of the sauce is short, but is just the right combination to provide one of the most unique flavors you will ever taste in a pizza sauce. While this modified Béchamel sauce works extremely well with protein toppings, using it as the base for a vegetable based pizza takes it to another level.
$6.00
$7.50
Ellie's House "Creamy Potato"
The pizza crust is dressed with light and creamy Garlic & Horseradish Mashed Potatoes, Chives and topped with grated Cheddar Cheese, a dash of Paprika and a dollop of Sour Cream
$6.00
$7.50
Build your own
The 7" pizza crust is topped with your choice of Red or White Sauce, 2 toppings, 1 cheese and your choice of spices(up to 2 additional toppings can be added at $.75 each)
 $6.00
$7.50
Sauce options:
red
white
both (half & half)
Topping Options (choose 2):
bacon,
ham,
pork sausage,
chicken,
pepperoni,
Ribeye steak bites (add $1.50)
Salmon (Add $1.50; recommended as topping with the White Sauce)
Bell pepper strips
Black olives
Red onion
Garlic
Mushrooms
Spinach
Tomato
Cheese (choose 1):
Mozzarella
Provolone
Cheddar
Spices (choose any or all):
Basil
Oregano
Rosemary
Thyme